Standing room only at Open Evening
Hundreds of visitors meant it was standing room only at Waltham Toll Bar Academy's Year 6 Open Evening.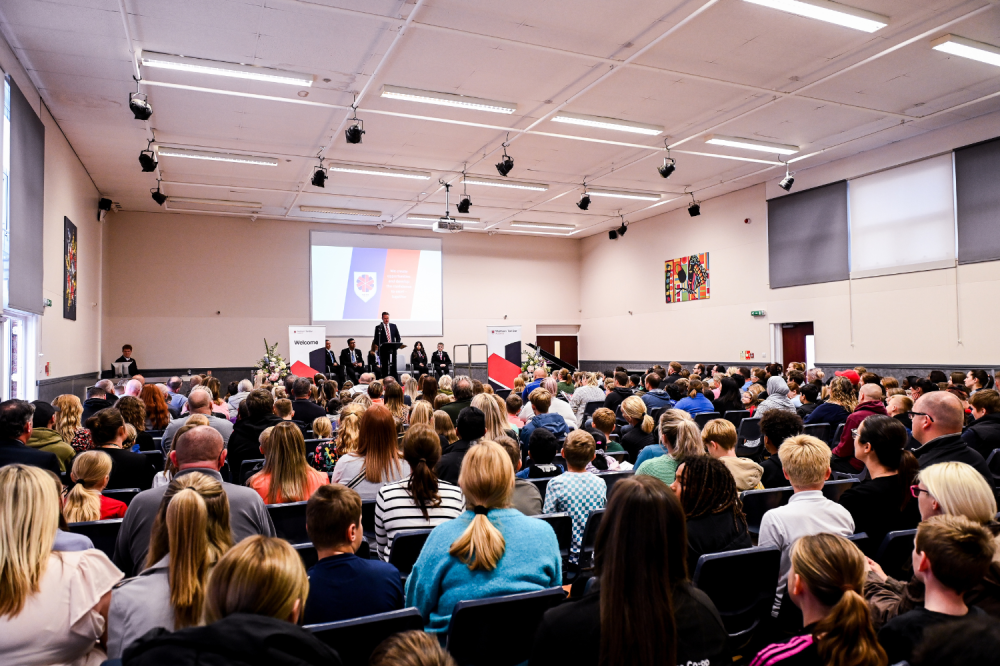 Principal Nigel Whittle welcomed families and said he was "proud and privileged" to be leading the school.
Year 11's Poppy Indian played piano as guests filled the hall and Bailey-Jay Bennet and Elizabeth Williams, both Year 7, introduced Mr Whittle after recalling positive experiences of their first few weeks.
Mr Whittle said: "The academy has a rich and distinguished history. We aim to celebrate our students, value our staff and champion partnerships, not only with parents and carers but with whole families and the community as well.
Choosing a secondary school is a huge decision and what we aim to do at these events is offer the guidance and support you need to make the right choice."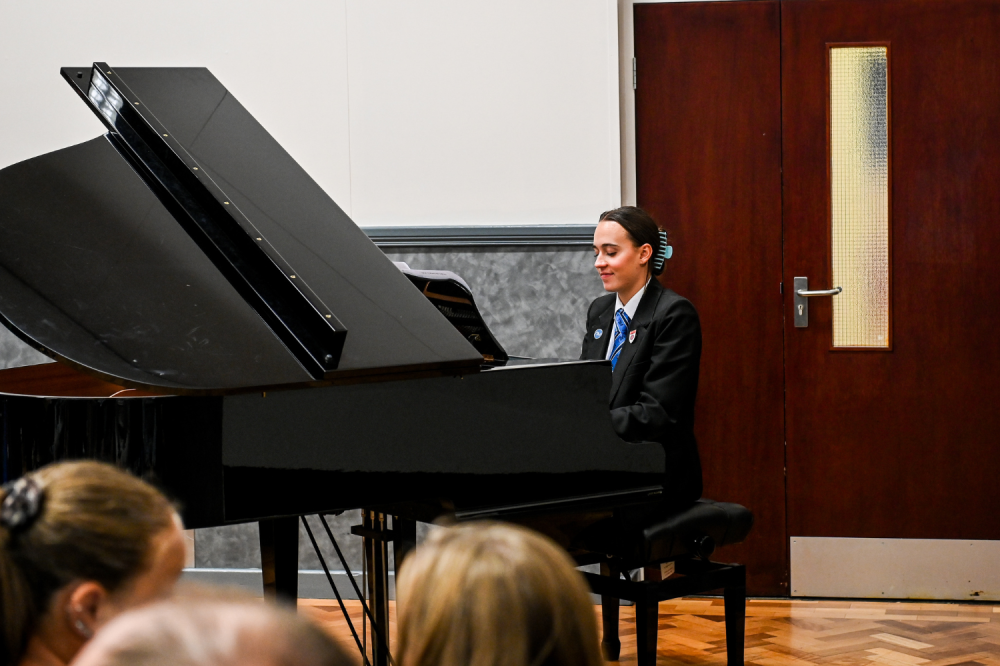 Poppy Indian welcoming guests on the piano.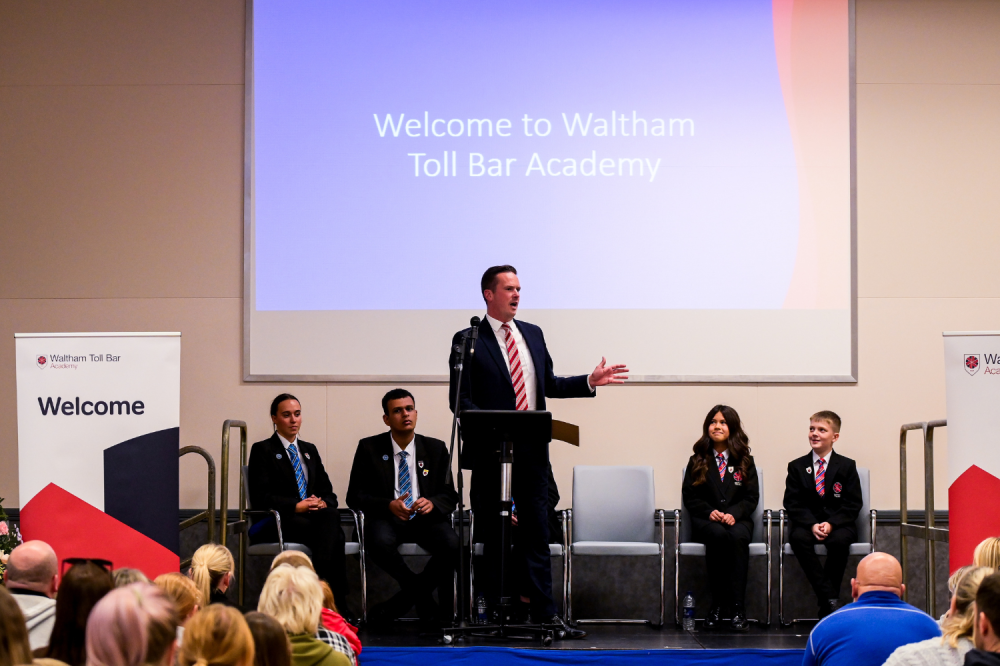 Principal Nigel Whittle addresses the visitors.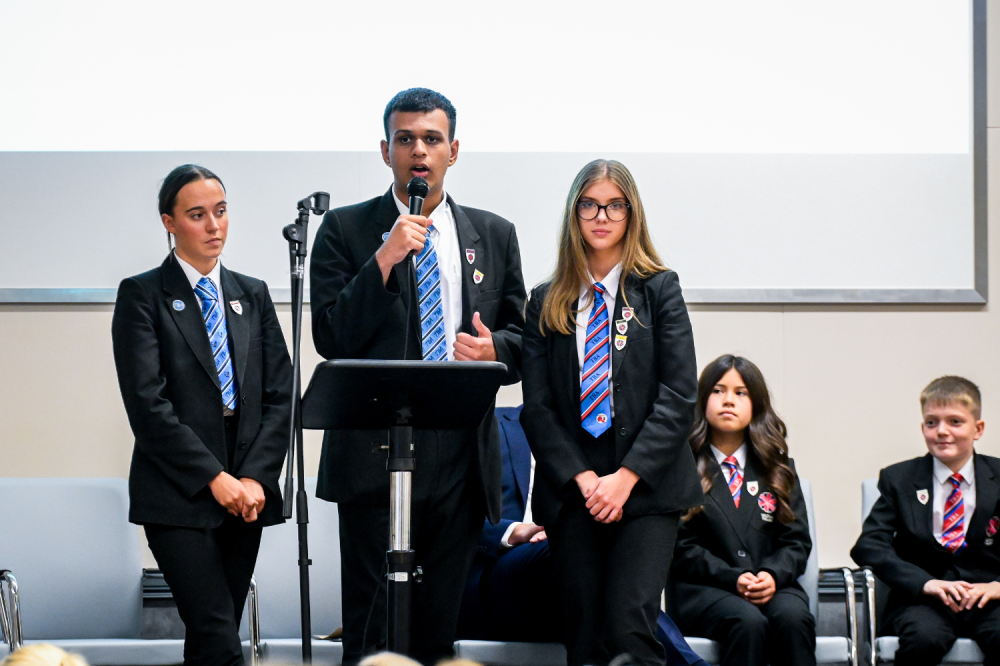 Student Ambassadors Manraj Khaira (centre), Julia Gussmann (right) and Poppy Indian (left).
Transition Lead Mrs Schultz and other staff are dedicated to ensuring a student's first year at secondary school is the best it can be.
A number of student roles - Ambassadors, Prefects and Leaders, with a Student Council and an Eco and Environmental Team - help children move to secondary school.
Students acted as tour guides to Year 6s and their families and helped in classrooms.
Mrs Schultz said: "As well as our transition team visiting the primary schools to see our new students towards the end of Year 6, we have two jam-packed Transition Days every July when the children spend time in a real academy day.
We have terrific links with our partner primaries throughout the year through our science, art and music departments in particular.
Having been to the school many times before, when they join us in Year 7 many children feel welcomed back to a familiar space which is really positive and helps them settle in quickly."
The Academy offers a wealth of enrichment opportunities, which were showcased in the library at the Open Evening.
More than 600 students attend such activities each week, ranging from football, netball and parkour to chess, gardening, sewing and baking.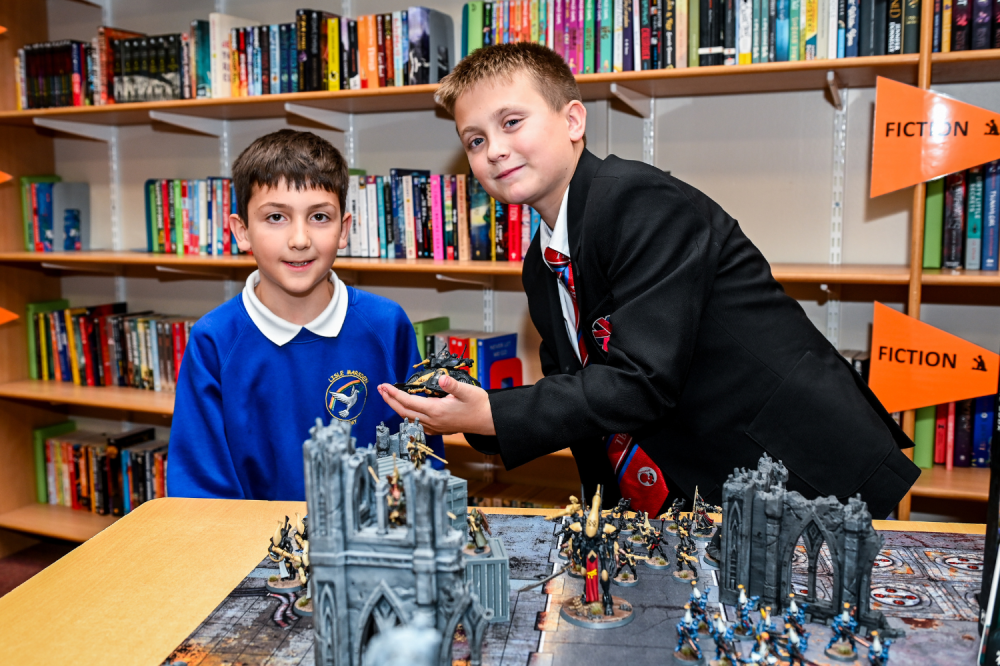 Dylan Kirby from Lisle Marsden C of E Primary Academy with Louie Carr (Year 7).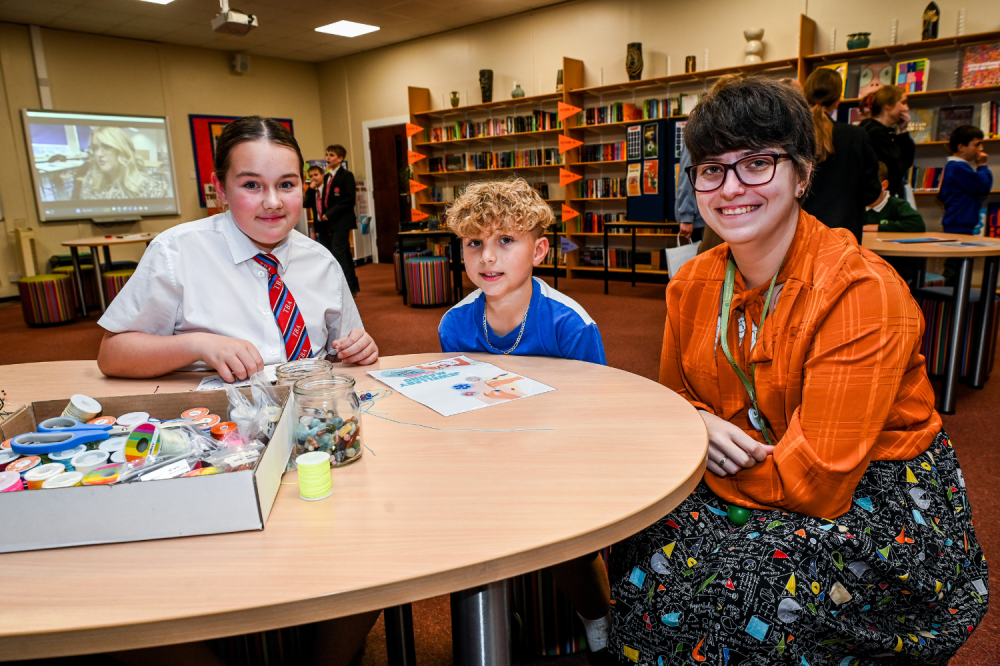 Miss Crosby with Florence Water and Ollie Terporter from Waltham Leas Primary Academy.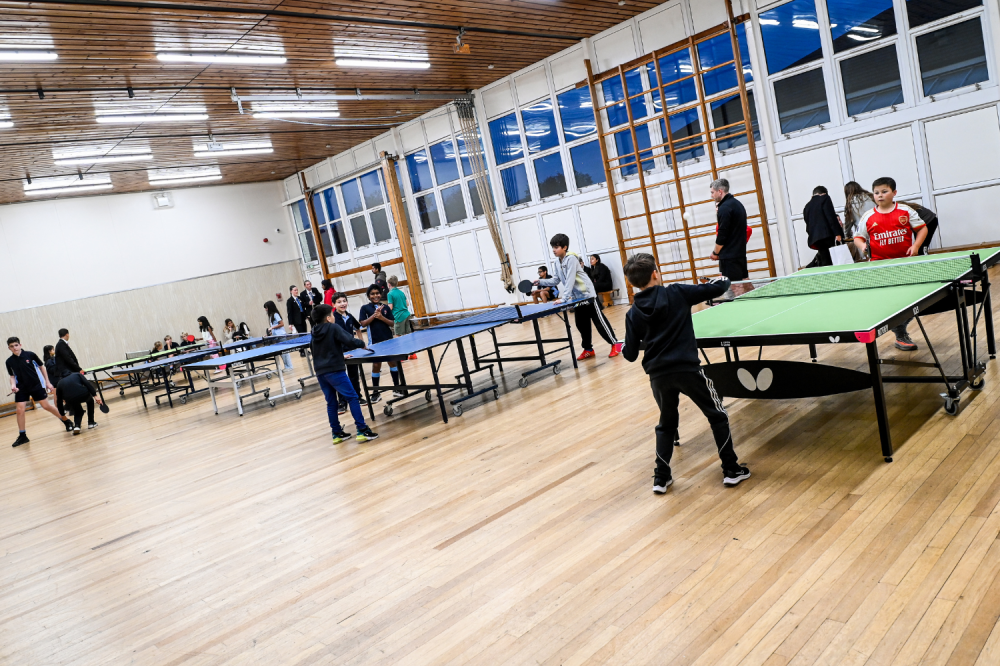 Student Ambassadors Manraj Khaira (Y11), Julia Gussmann (Y10) and Year 11 Prefect Poppy spoke about the ways they support students at Waltham Toll Bar Academy and the pride they feel to be a part of such a great school.
Mr Whittle said there was a wealth of talent at the academy with musicians, performers, dancers and singers. They are extremely keen to promote and celebrate their students.
A Performing Arts department has been introduced and putting on a production of Matilda: The Musical later in the school year.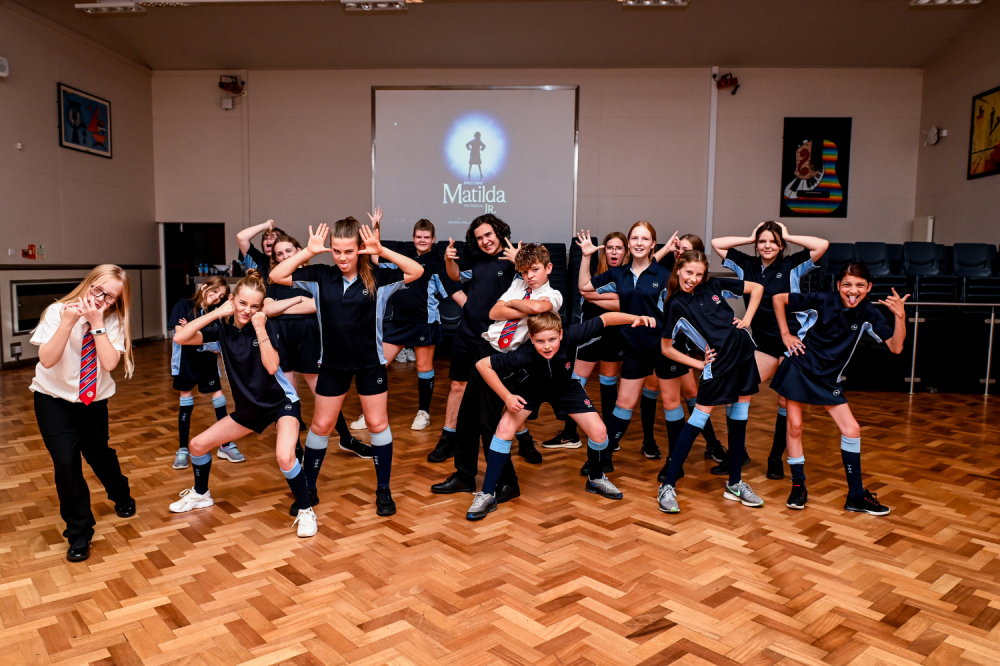 Performing Arts' students practicing Revolting Children from Matilda: The Musical.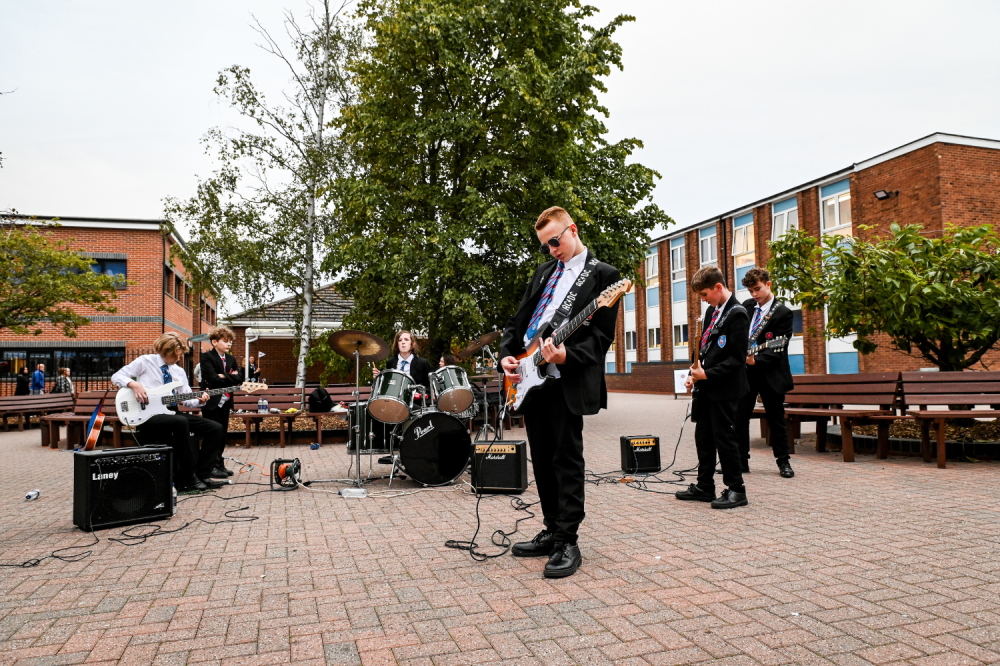 Waltham Toll Bar Band performing in the courtyard for guests.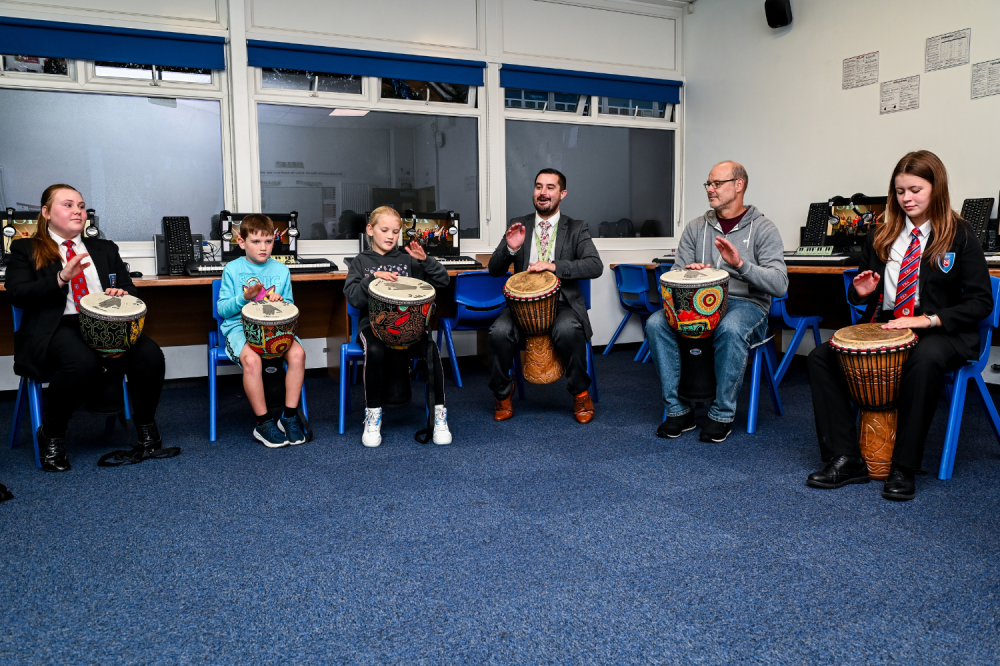 Music teacher Mr Longden with students and Jack (Y3) and Olive (Y6) Rhodes from Fairfield Academy.
The Humanities department showcased subjects to Year 6s with a host of activities including trying out armour and weapons in History and identifying flags and building structures in Geography and Travel & Tourism.
History teacher Michael Musgrave made an appearance in full historic dress.
The Science department put on a show for its visitors, hosting a competition to see which teacher could be 'set on fire' the most with their methane bubble experiment.
Pupils were invited to perform experiments with the help of teachers and students.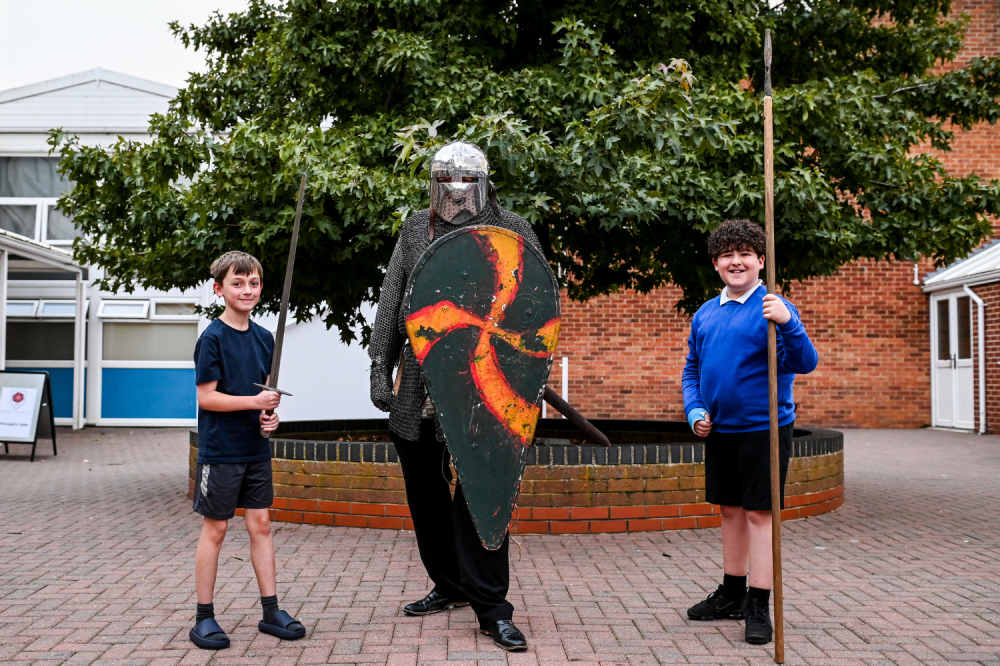 History teacher Michael Musgrave with Luca Baum from Holton-le-Clay Junior School and Ariyan Raouf from Tetney Primary School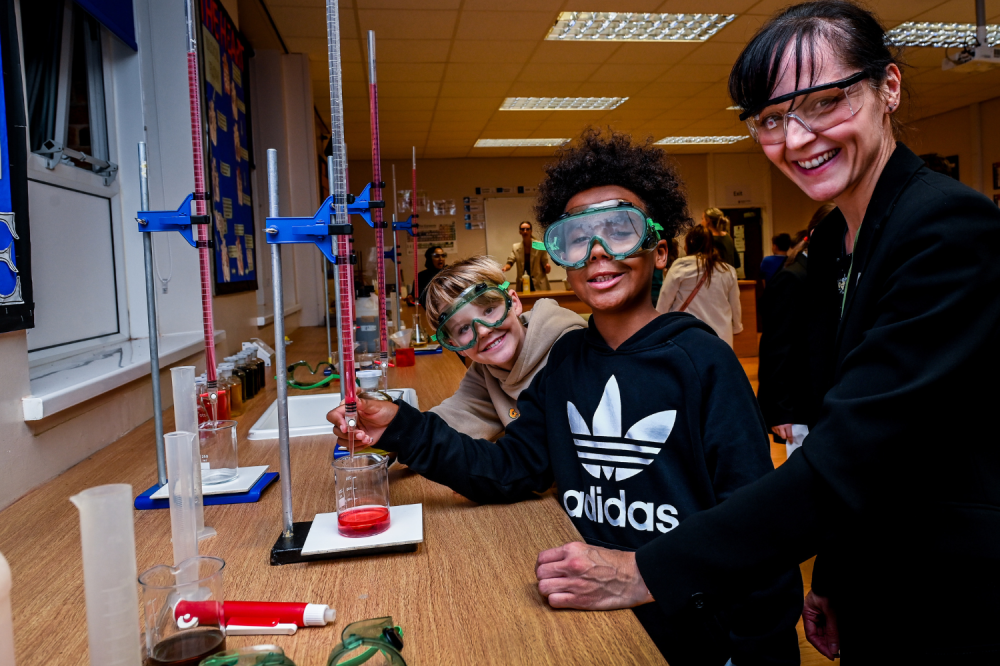 Toby Sanderson from Springfield Primary Academy and Charlie Coffey from Scartho Junior Academy with Dr Samantha Love.
Amelia Rowston, from Waltham Leas Primary, took part in the basketball challenge.
Her mum said: "Anything sporty and she's a big fan. She's seen so many different things tonight and I am amazed how many different things there are for her to do. She's definitely happy with the school on those grounds alone."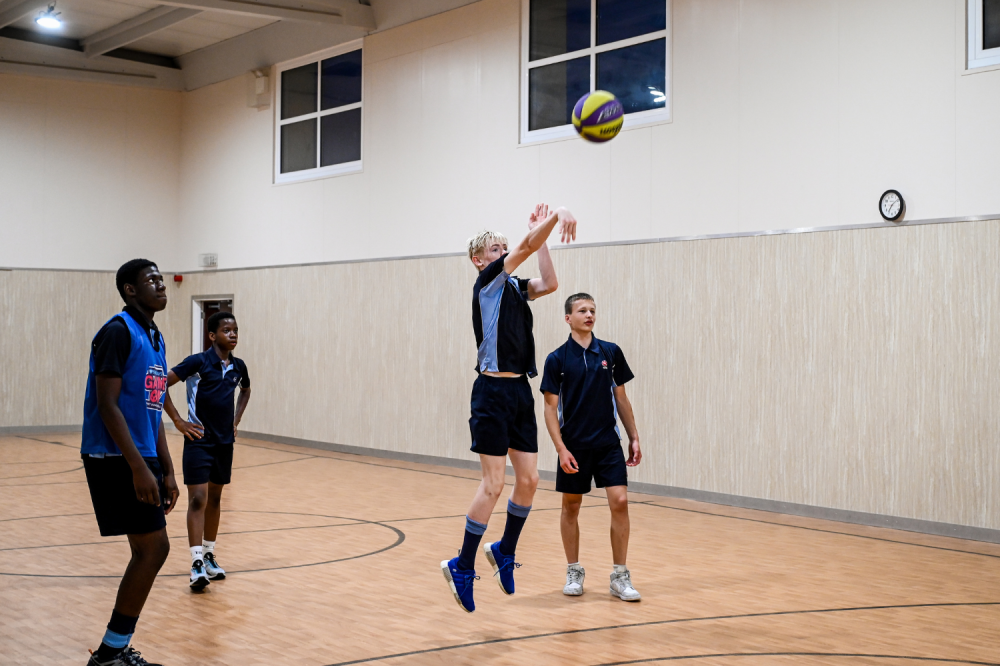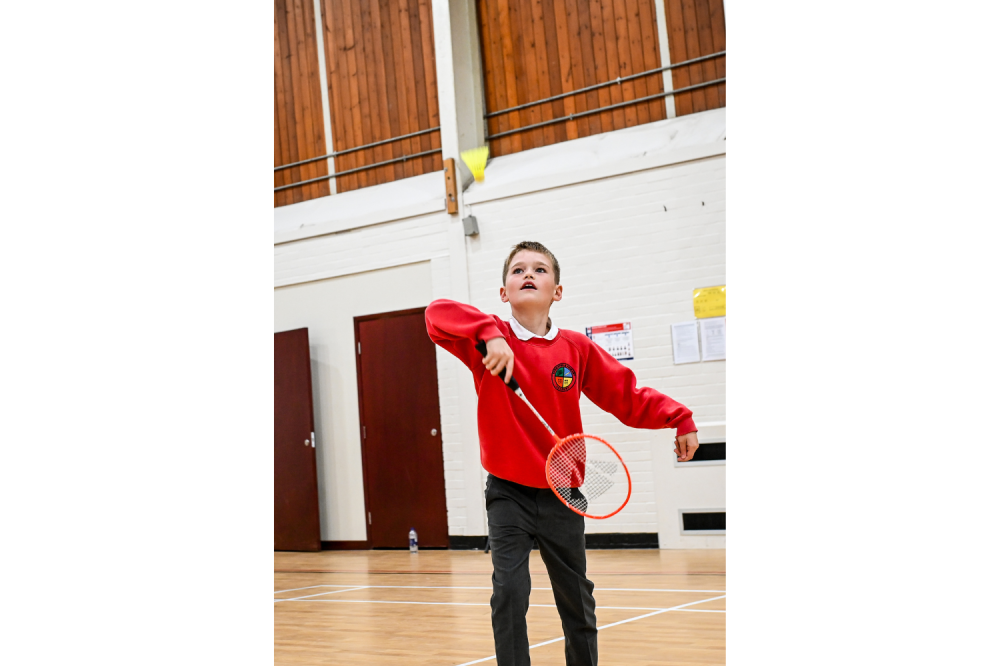 Jude Tucker (Y6) from Enfield Academy.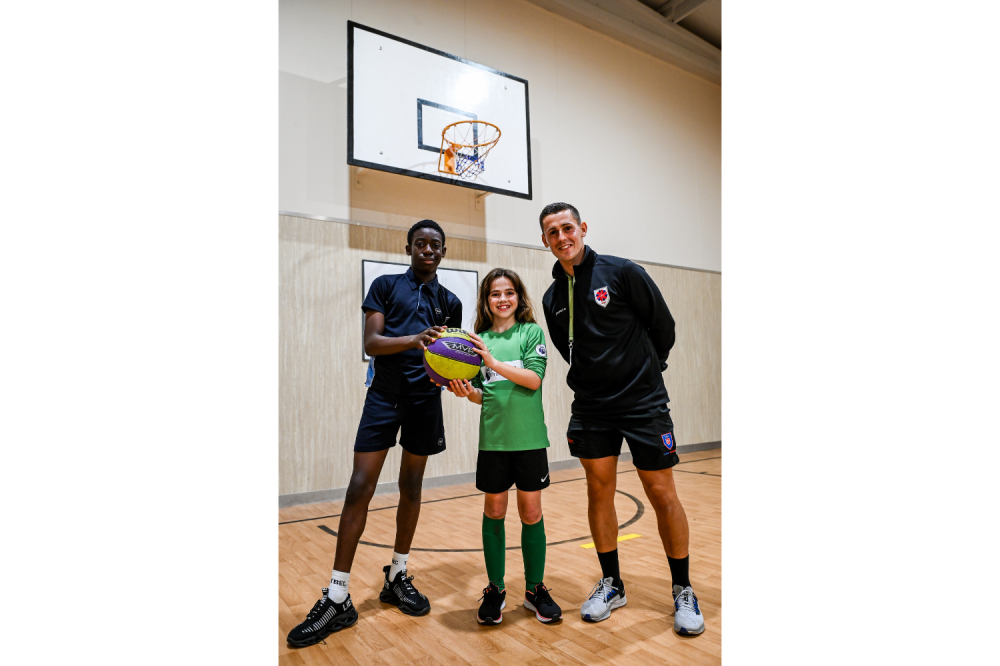 David Amadi (Y9) with PE teacher Ollie McGrath and Amelia Rowston from Waltham Leas Primary Academy.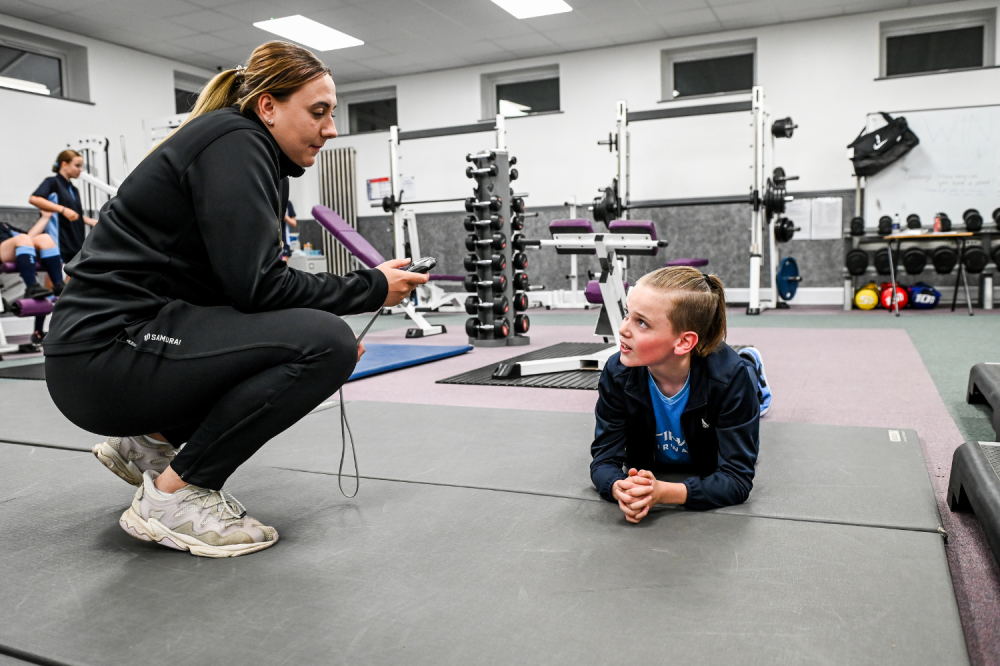 Noah Smith from Scartho Junior Academy with PE teacher Miss Seal.
The Art and Technology departments were buzzing with activities with Food Technology offering samples and Year 6 pupils making clay pumpkins in art.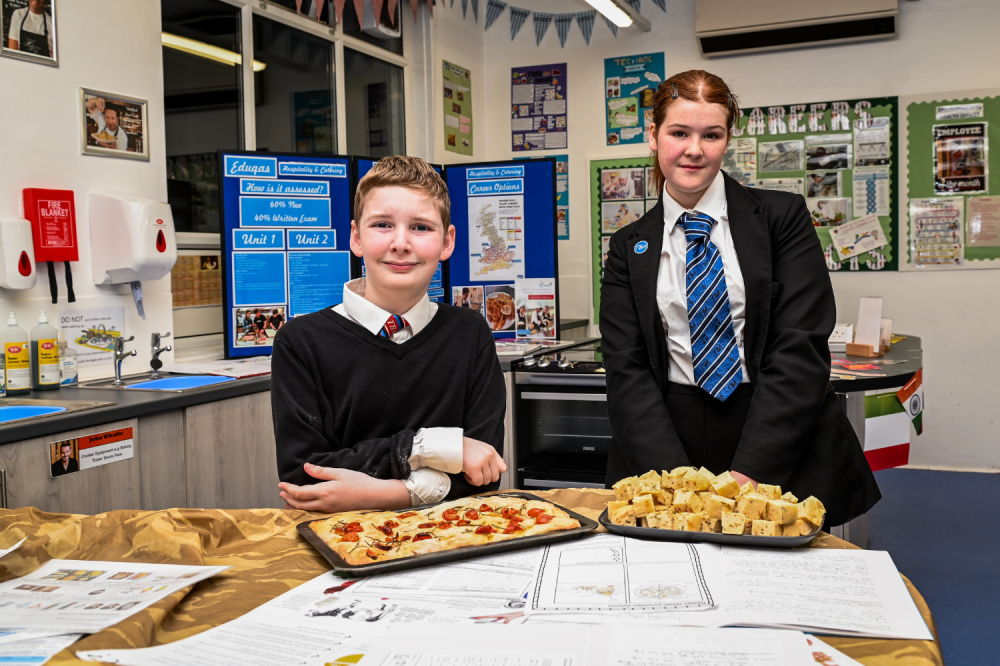 Aidan Woodbridge (Year 7) with Lily Smith (Year 10).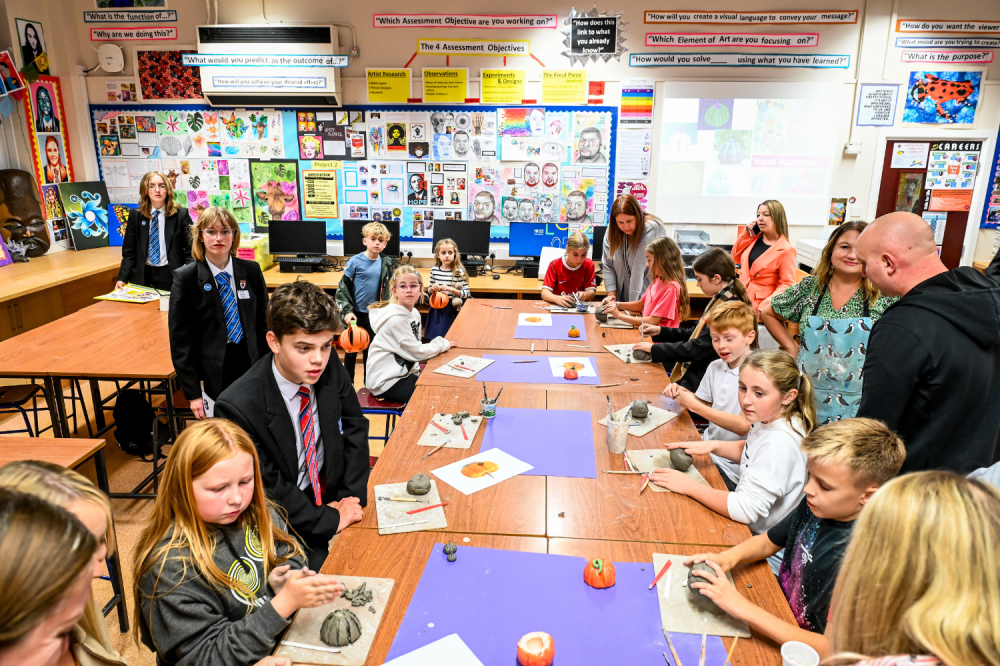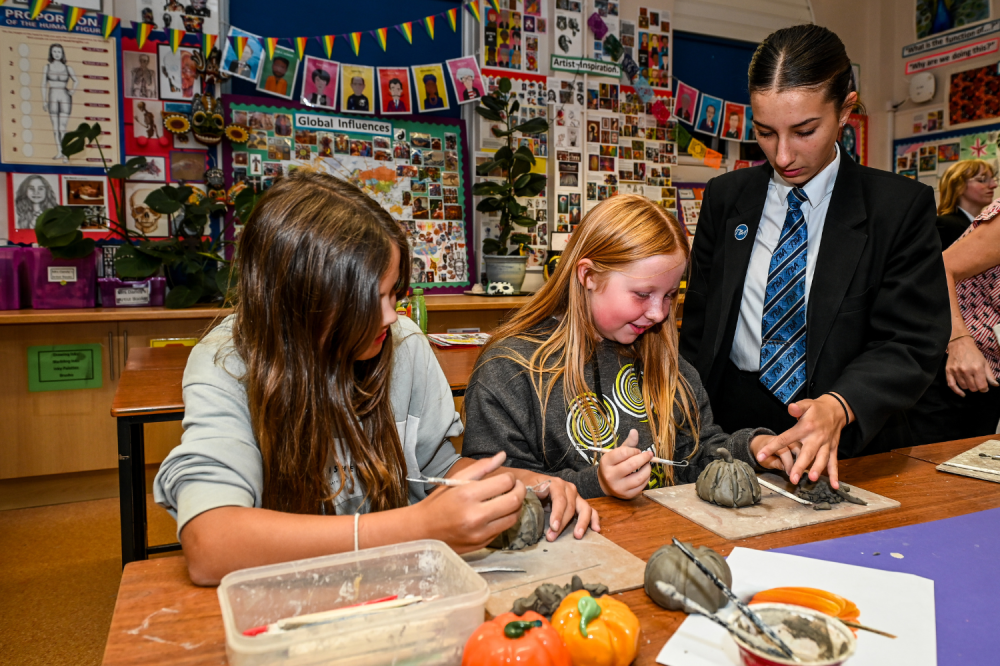 Hayden Layton and Evie Whittle from Scartho Junior Academy with Izabel Vincetic (Y10).
Mr Whittle said: "It was fantastic to welcome so many families.
Moving up to secondary school can be daunting but our Open Evening gives children and their families the chance to see Waltham Toll Bar Academy in action and to realise all the support we have in place for our students, as well as the incredible opportunities from sports and drama to art and languages.
I would like to thank everybody for attending and my staff team for the efforts put in to host such a successful event."