We will remember them
Waltham Toll Bar Academy commemorated Armistice Day with over 1,700 students coming together to hear poems, speeches and hold a two minutes silence in a service led by Year 9, 11 and Toll Bar Sixth Form students.

The service began with Libby Wakefield (Y9) reading a poem called 'Hope' she had produced in English Literature before other readings including 'In Flanders Fields' and 'My Boy Jack' which the whole school have discussed in tutor groups this morning.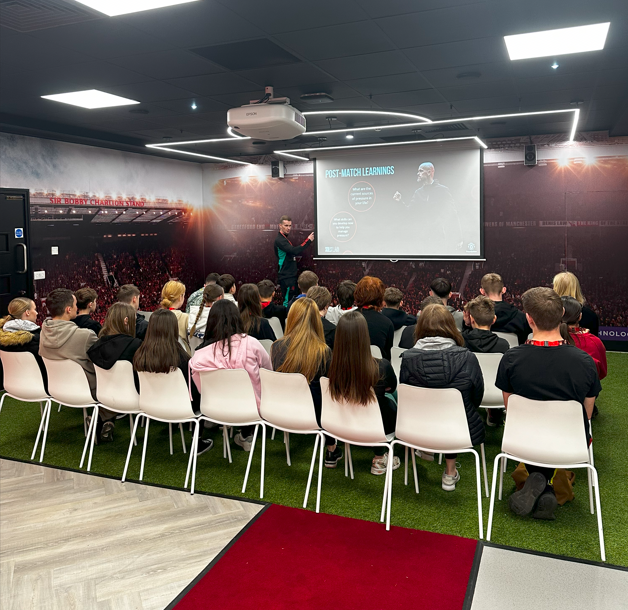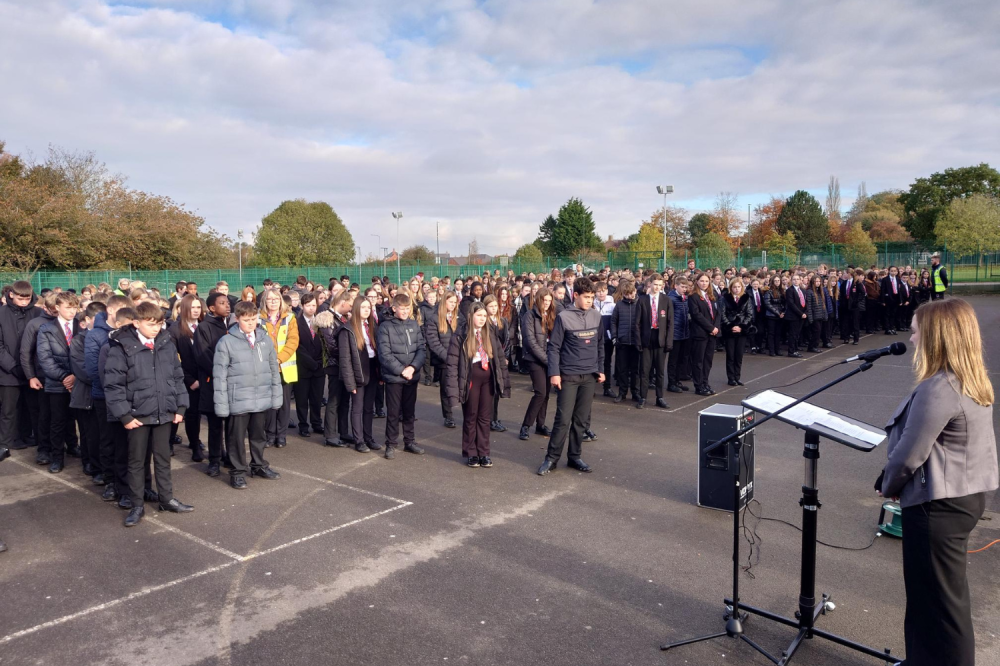 The students also heard the Last Post performed by maths teacher Miss Stothard before twelve students representing the Grimsby Air and Army Cadets laid wreaths at the school's flag alongside the Principal and Governors of Waltham Toll Bar Academy.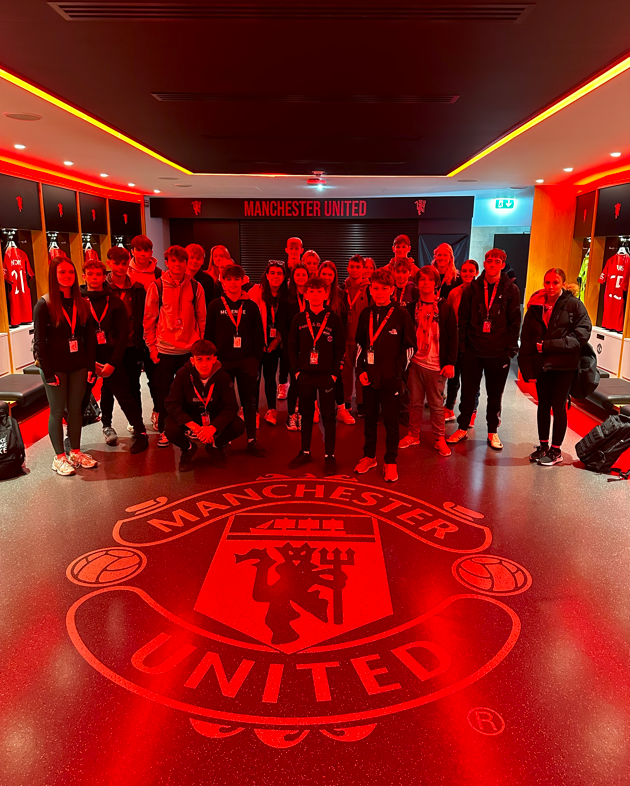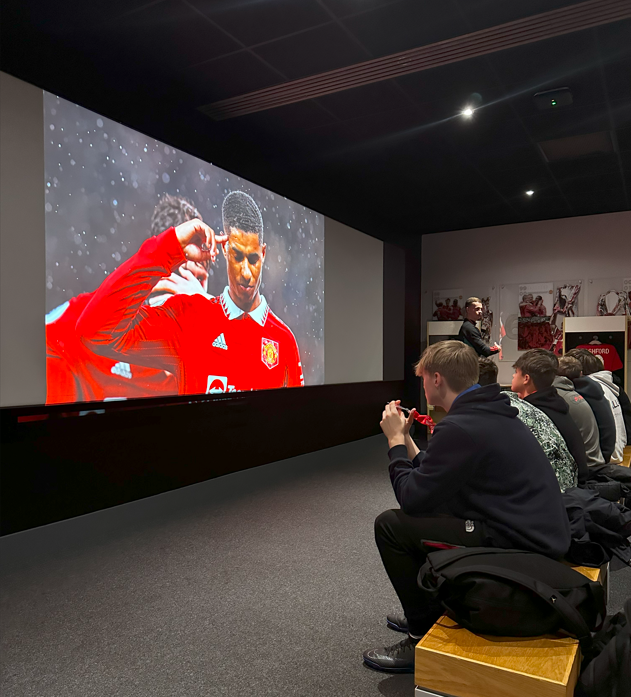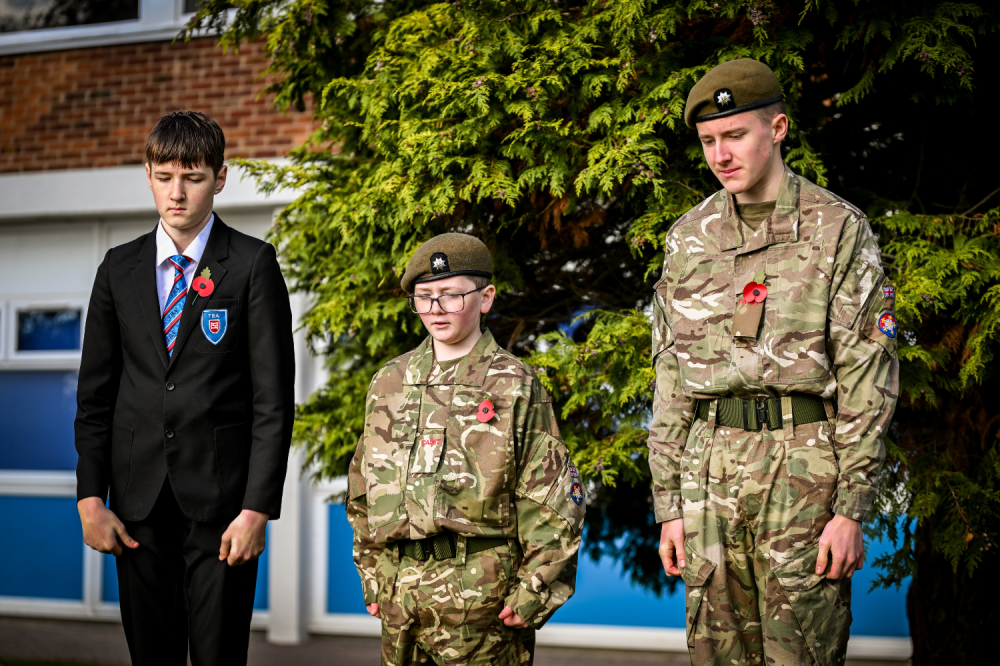 Year 13 student Georgia Baxter said: "It was an honour to lead such a service remembering those who gave their lives and being able to do so in front of so many people was really powerful as the whole school came together."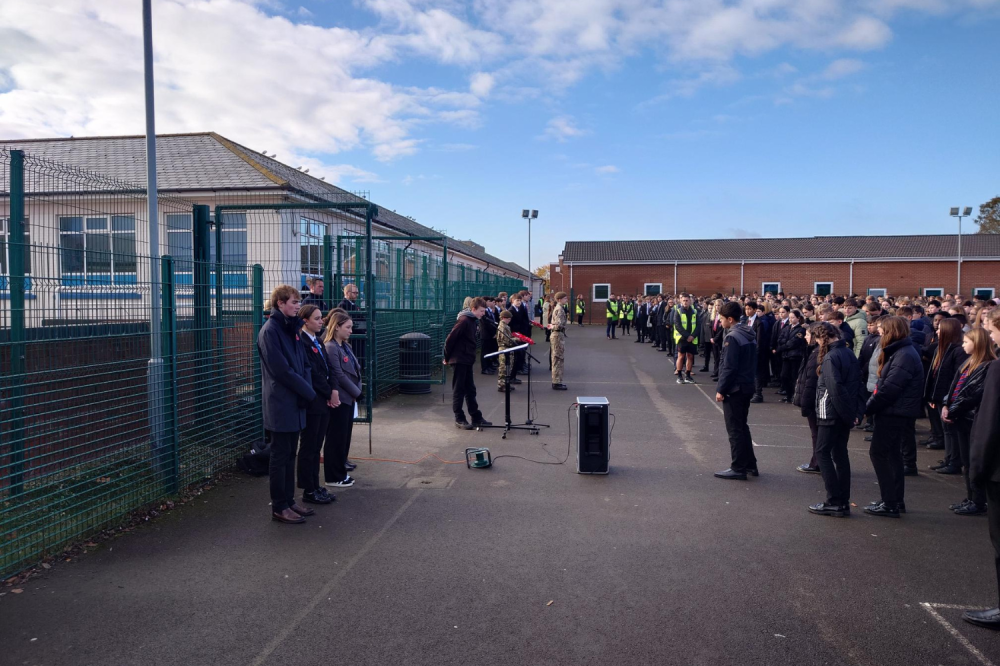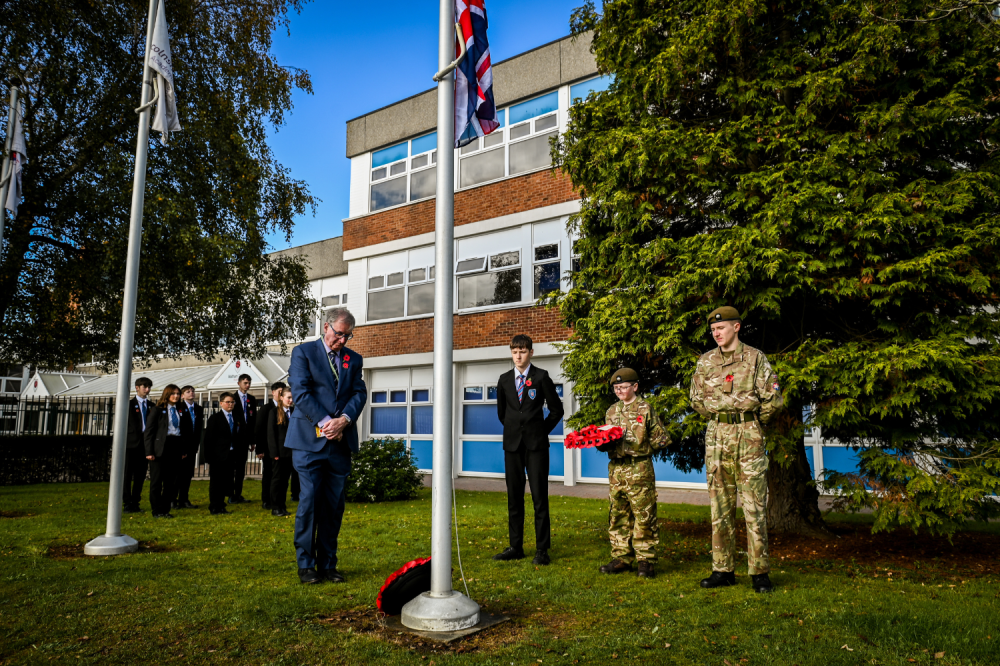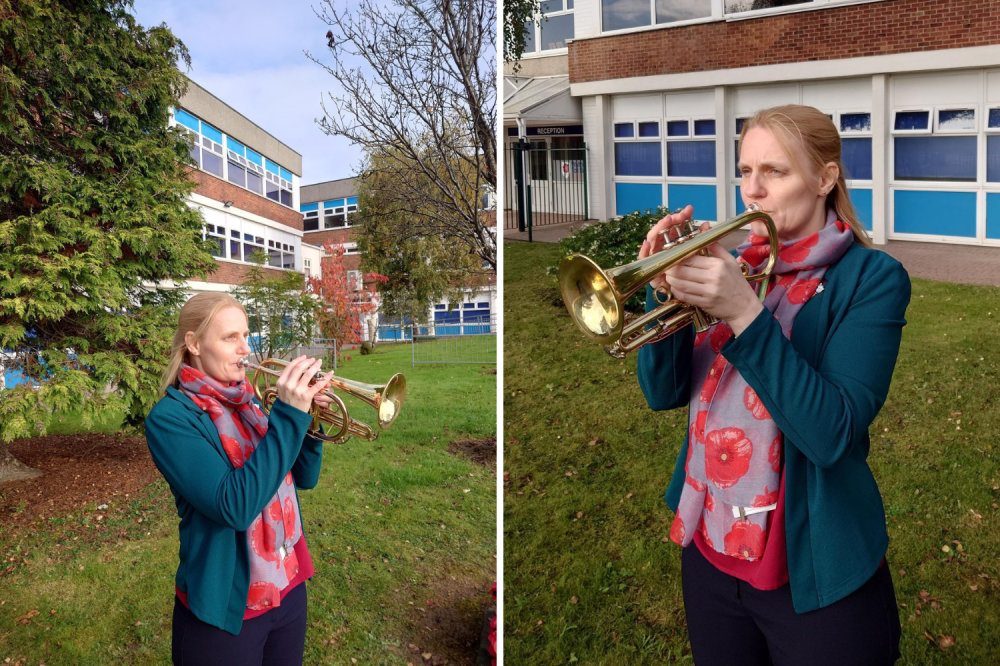 Fellow Sixth Former William Jones added: "The fact we had the entire school involved really helped make this an event we will remember as we pay tribute to the people, we have learned about across school in our lessons such as History."
James Roberts from Toll Bar Sixth Form said: "It is important we remember those who gave their today for our tomorrow, coming together like this is the least we can do."
Also present at the event was Principal Nigel Whittle. He commented:
"The event today showed Waltham Toll Bar at its very best. All of our students were exceptionally respectful. We put real world issues at the heart of our curriculum and this was an event where the whole school community observed remembrance impeccably. It was a powerful and memorable morning."
Philip Bond, Chair of the Board and Vice Chair Jane Auckett also attended the Remembrance ceremony at Waltham Toll Bar Academy.
They said: "There was a real sense of pride at the Academy today, seeing the whole school involved in such an important event. It was an emotional and respectful service for all those who have fallen."